Stephen Yellin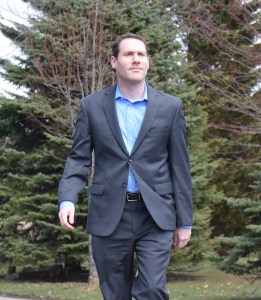 Councilman Stephen Yellin is a lifelong resident whose family has lived in town for over half a century. He's worked hard to give residents a voice in our town's future. During his Council service, he's worked hard to build a better Berkeley Heights in many ways, including:
Co-founding the Berkeley Heights Neighbors Helping Neighbors team, which helped hundreds of residents during the height of the COVID-19 pandemic




in 2020.

Spearheading the creation of the Historic Preservation Committee, so that residents of all ages can better appreciate our diverse heritage and history. A key project of this Committee is the restoration and rehabilitation of the Littel Lord Farmstead, which is on the National Registry of Historic Places. 

Ensuring the Veterans Memorial Park received Township funding for the first time in his capacity as Council liaison to that committee.

Promoting fiscally responsible budgets, which have seen lower-average tax increases for his term than for the 3 years prior to him being elected, while advocating for increased funding for our First Responders (Fire Department, Rescue Squad and Police Department).

Working for greater inclusion and involvement of all residents as part of the Mayor's Committee on Truth, Healing and Racial Transformation, where he




recently drafted the ordinance converting it into a formal committee.

Promoting improved communications and transparency, as part of the Communications Committee (2019 and 2020) and by co-sponsoring the revised Township ordinance on Public Contracts.

Stephen, the only Council member with a Master's degree in Communications, works in the Union County Office of Public Information. Previously, he served as Individual Giving Manager at United Way of Greater Union County where his efforts increased revenues and improved departmental efficiency. His prior job experience has also given him expertise in government finance and grant writing, among other areas. 

He currently serves on the Memorial Park Renewal




Committee and the Historic Preservation Committee.