Brandon Bernier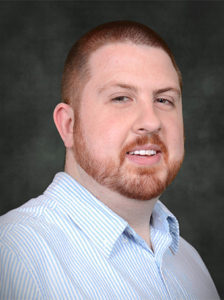 Born and raised in the Borough, Brandon Bernier is homegrown Roselle. He proudly lives in the same house that his parents bought in 1986.  He has been working as a Project Engineer at EJC Systems, Inc., a small engineering firm specializing in the design and manufacture of automated test equipment in Newfoundland, NJ, since June 2017.
Bernier is a graduate of both St. Joseph the Carpenter School (Class of 2006) and Roselle Catholic High School (Class of 2010).  He went on to attend the George Washington University in Washington D.C., where he earned both his B.S. and M.S. degrees in Computer Engineering.  While at GW, Bernier worked as a Graduate Teaching Assistant for multiple engineering lab courses and also served as a Graduate Senator for the School of Engineering & Applied Science in the GW Student Association Senate.
Also during his time in D.C., Bernier lived blocks away from the White House, had the opportunity to attend President Obama's second inauguration, and began truly appreciating the impact elected officials can have in their communities.