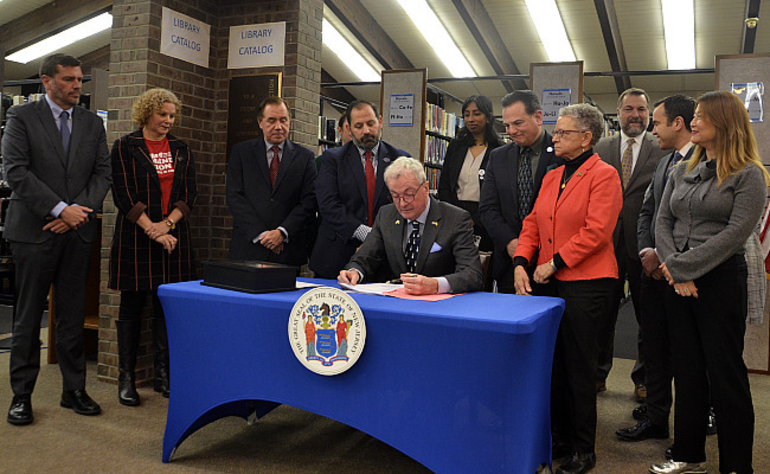 SCOTCH PLAINS, NJ — Before a large contingent from the group Moms Demand Action and other "common-sense" gun law advocates, NJ Governor Phil Murphy signed a bill strengthening the concealed carry gun laws in the state at the Scotch Plains Library on Thursday, Dec. 22.
The occasion brought together a number of New Jersey's most powerful leaders, including the governor, Senate President Nicholas Scutari, and Assembly Speaker Craig J. Coughlin, along with State Attorney General Matt Platkin. Also in attendance were Scotch Plains Mayor Josh Losardo, Assemblywoman Linda Carter, Union County Commissioner Chair Rebecca Williams, Commissioner Al Mirabella (also the Scotch Plains Township Manager), Deputy Manager Margaret Heisey, and Councilman Matt Adams.
Mayor Losardo introduced the governor and other officials before Murphy detailed the history of the legislation that he was about to sign.
Read more here