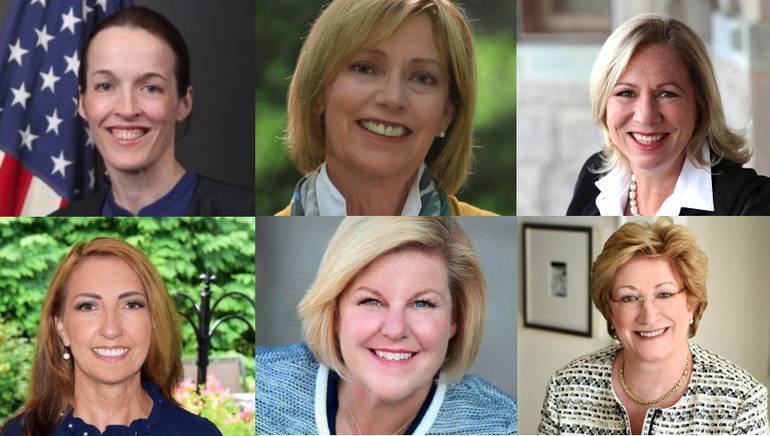 By ANDREA CROWLEY-HUGHES
UNION COUNTY, NJ — The county is a bright spot for women's representation in politics during a year when such representation  "remains fundamentally stalled in New Jersey counties," a report by the Center for American Women and Politics (CAWP) shows.
CAWP, a unit of the Eagleton Institute of Politics at Rutgers University, released its 2022 New Jersey County Report Card on Dec. 19.
Although women lost seven mayoralties statewide and fell from 18% of mayoral seats in 2021 to 16.8% this year, women hold 38% of mayoral offices in Union County, which tops both CAWP's overall county rankings and their county rankings for women's representation in mayoral offices.
Mayors Kathleen Miller Prunty of Cranford and Shelley Brindle of Westfield, who is the town's first female mayor, credit a network of other women mayors in the county as a support system.
"My primary source of support comes from other mayors, and in particular from a group of 13 female mayors from around Union County and the state who have become a source of strength, advice, and inspiration," Brindle told TAPinto. "We not only share many of the same municipal challenges, but can also relate to the struggles of operating in a very male-centric environment."
Miller Prunty, who has been in public service most of her adult life and during her 43 years as a Cranford resident, said the group of women mayors meets for dinner or breakfast every few months, sharing ideas and concerns and rallying to support re-election campaigns.
Read the rest of the story on TAPinto here